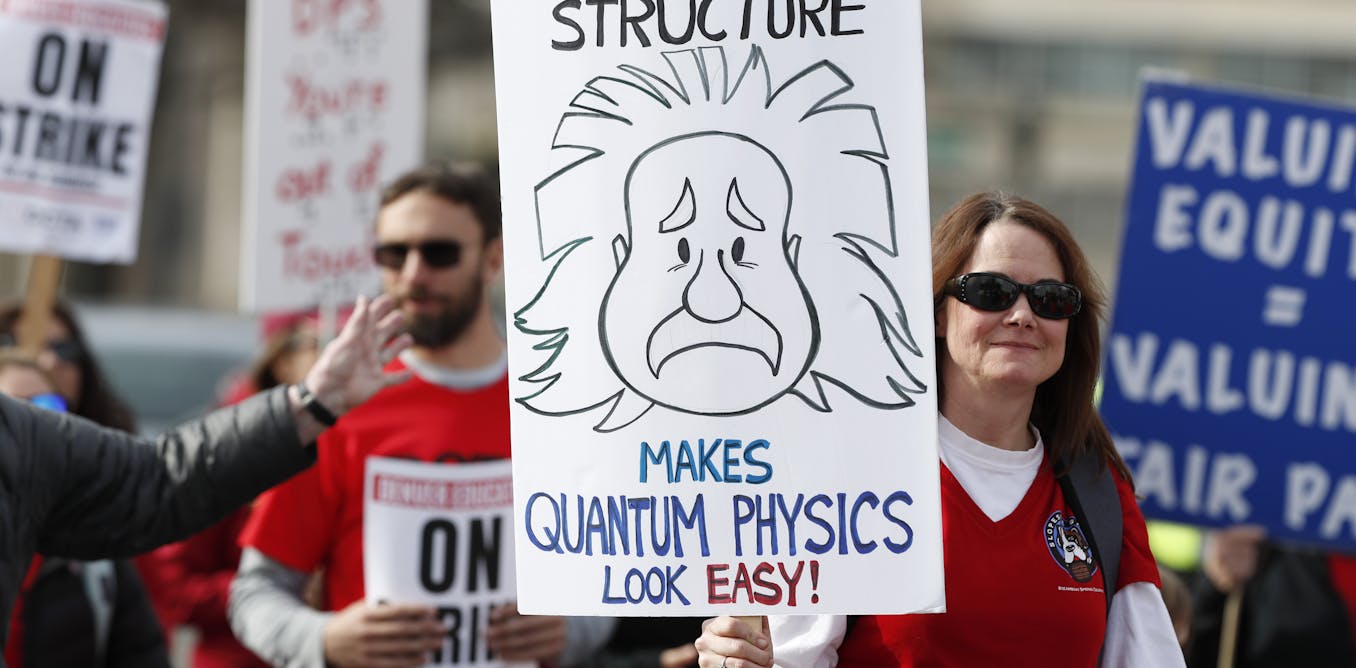 Editor's note: Denver teachers reached a tentative deal on Feb. 14 that ended a three-day strike.
Besides raises of 7 to 11 percent, one of the concessions they won was the end of performance-based pay, which they said was unreliable and led to unacceptably low base pay.
Nathan Favero, an education policy expert at American University, answers three questions about the effectiveness of performance-based pay and how its elimination will impact education in Denver.
How did performance affect teachers' pay?
While teachers' base salaries were mostly determined by their education levels and teaching experience, in Denver public schools, teachers also got substantial bonuses based on a number of other factors, including performance.
The main performance-based bonus went to teachers in schools where students performed particularly well on standardized tests. If a school was designated as high-achieving, then all teachers in that school received the bonus that year. The size of bonuses for teachers working in recognized schools varied from year to year, but amounts have been as large as US$5,100 per teacher.
Under early versions of the district's bonus pay system, teachers were also recognized individually for good performance. However, these individual performance bonuses were largely done away with in 2015. Teachers still received individual performance evaluations every year, but in most schools, these evaluations did not affect teacher pay, except when a teacher was found to be severely deficient.
Even after 2015, individual performance pay was still used in one set of schools. Every year, the district identified 30 "highest priority" schools. Teachers in these schools could receive bonuses based on individual performance evaluations. These evaluations rated teachers based on several data sources, including students' standardized test scores, surveys filled out by students, achievement of student learning goals set by the teacher and classroom observations conducted by school leaders or peers.
How effective is pay-for-performance?
Research teams based at the University of Colorado at Denver and the University of Colorado at Boulder have concluded that the pay-for-performance system had few effects on students.